News
Chadstone rolling out Frogparking parking management system
Thu, 02 Jul 2020 12:00 am
By
Admin
Frogparking has been chosen by Chadstone to upgrade their existing parking management system.
Earlier in the year, new parking sensos were installed in Uber and taxi ranks as a trial. Now, the system will be rolled out in full.
In 2012, Chadstone installed a system called ParkAssist. However this system was only implemented in multi-level carparks.
The new Frogparking system includes solar powered sensors for open ground parking. Previously, there was no technological way of enforcing parking time limits, especially in the 'QuickPark 90 minute' zones.
---
COVID testing moves to Malvern Valley
Tue, 30 Jun 2020 12:00 am
By
Admin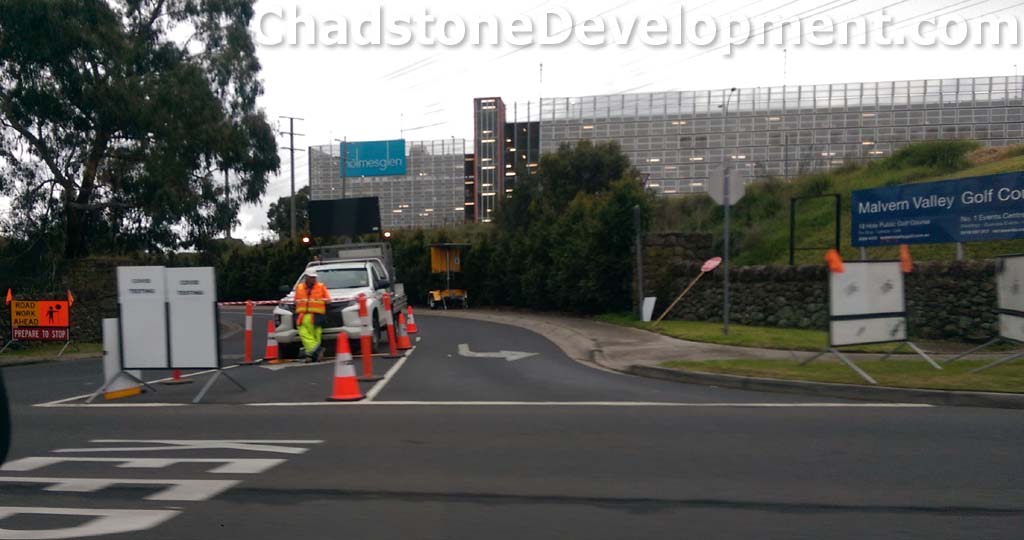 The pop-up COVID testing clinic at the Chadstone Coles P2 carpark has been relocated to near the golf course at Malvern Valley, adjacent to Holmesglen Institute.
The move comes amid concerns around traffic congestion spilling over to Warrigal Road, long queues, long waiting times as well as people proceeding to shopping after they are tested.
By moving to a nearby site, it reinstates several hundred carparking spaces and eliminates the traffic congestion issues. Being further away from the shopping centre means people are less likely to go shopping immediately after taking a test.
The new site is open daily from 9am - 4:30pm.
Chadstone COVID testing clinic forced to close early
Wed, 24 Jun 2020 12:00 am
By
Admin
Due to excessive queues and traffic congestion around Chadstone Shopping Centre, the testing clinic was forced to turn away people and close early for the day. More to come.
Illogical panic buying ramps up from fears of COVID second wave
Tue, 23 Jun 2020 12:00 am
By
Admin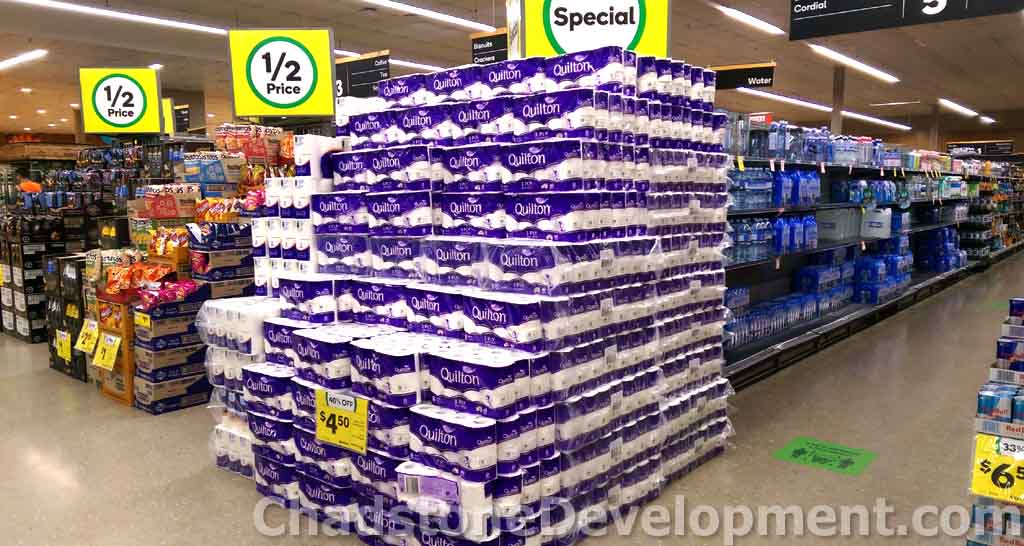 Chadstone supermarkets are again in the midst of panic buying, with people stocking up again with toilet paper and other essentials. Such panic behaviour is unecessary, caused by human psychology and driven by illogical posts on social media. The last panic buying episode earlier this year has shown that toilet paper manufacturers were not going out of business, and the perceived stock outages were simply caused by illogical behaviour of shoppers.
If shoppers only bought what they needed, there will be no empty shelves or stock shortages. Hoarding and panic buying hurts everyone.
Traffic congestion is even worse than the previous day, when thousands flocked to the popup testing clinic.
Shoppers not self isolating after testing, massive 3hr queues for testing
Mon, 22 Jun 2020 05:00 pm
By
Admin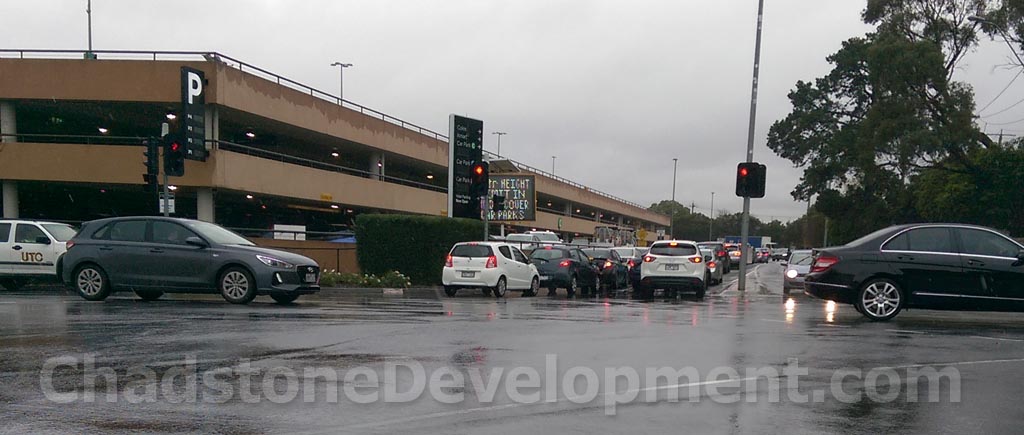 A day after the Victorian state government announced a re-tightening of COVID restrictions, queues at the pop-up COVID testing clinic at Chadstone shopping centre has skyrocketed.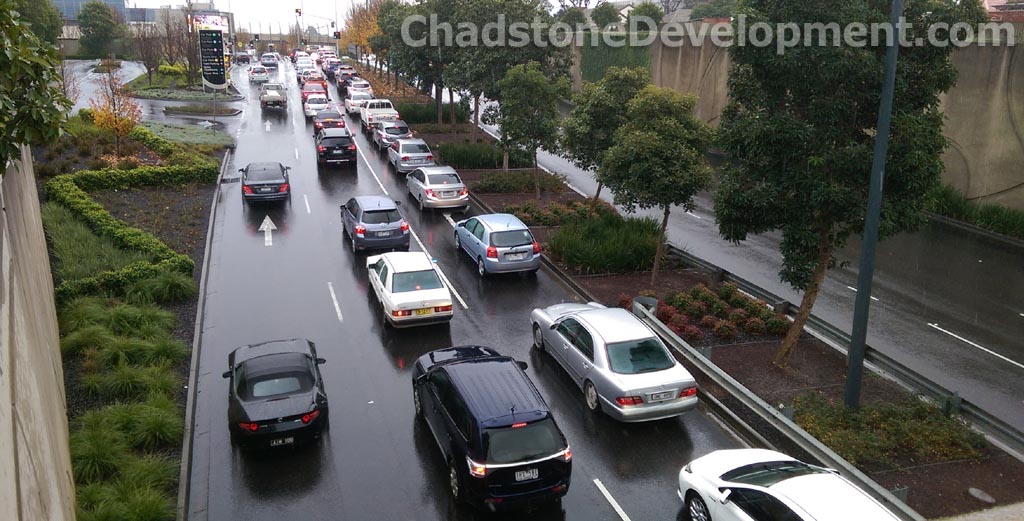 The queues stretched all the way along Middle Rd and also Warrigal Rd. There were wait times of up to 3 hours. Traffic congestion was comparable to the peak Christmas shopping period.
Some people were also not self-isolating after being tested. Testing is only for people with symptoms, however these symptomatic people were not heeding professional advice and proceeding immediately to the shops after their test. Current protocol requires people to self-isolate at home until the test returns a negative result.
With people cramming into crowded shopping centres against advice of Government, social distancing is 'out the window' at Chadstone - therefore having a pop-up testing clinic on the same site where mass crowds gather for shopping may turn out to be a bad idea for controlling the virus.
---
Welcome to the Chadstone Development Discussion Forums, the place for Chadstone residents to discuss and share photos, opinions and comments regarding the expansion of Chadstone Shopping Centre and the redevelopment of the Middle Road area connecting Warrigal Road to the Centre. Chadstone, "Chaddy", is a shopping centre located in Victoria, Australia.
Discuss anything related to the Chadstone roadworks, new carparks, noise, dust, traffic, etc. We also have the
largest collection of photographs
taken during the various stages of construction and new redevelopment of Chadstone Shopping Centre and surrounding roads.
---
This site is not affiliated with Chadstone Shopping Centre, Colonial First State Property Management or the Gandel Group (the Centre owner).
---
Latest Discussion Topics
---
There is no need to register for an account - you can post anonymously if you wish. No personal information is collected. However if you wish to maintain an online profile, edit your recent posts, and have no restrictions on posting in the forums, you can
register
for an account.
---
About the official Chadstone Shopping Centre Updates
All images of the Chadstone Development Update (Project News) newsletters have been reproduced here as a courtesy to our readers. They are not in any way intended to infringe on copyright. The reproduction of such articles as part of a imformative site consitutes to fair use. The articles here are nonetheless in the public domain, as they have been mass-distributed to many residents.
---
Featured images




---
Latest images