News
Chadstone Christmas 2020 shopping hours Xmas
Sat, 12 Dec 2020 12:00 am
By
Admin
Below are the extended trading hours for the 2020 Christmas trading period, as released by Chadstone shopping Centre.
This year, the 34-hour Christmas trading period has been abolished due to COVID-19. The centre closes at 1am and re-opens 7am on Christmas Eve.
Chadstone Opening Hours - Christmas 2020 timetable
Mon
Tues
Wed
Thur
Fri
Sat
Sun
14

9am-9pm
15

9am-9pm
16

9am-9pm
17

9am-10pm
18

9am-midnight
19

9am-midnight
20

9am-10pm
21

8am-midnight
22

8am-midnight
23

8am-1am
24

7am-6pm
25
Christmas Day
Closed
26
Boxing day
6am-11pm
27

8am-10pm
28

8am-10pm
29

8am-10pm
30

8am-10pm
31
NYE
9am-6pm
1 Jan
NYD
10am-6pm
2

9am-9pm
3

10am-7pm
4
9am-5:30pm
5
9am-5:30pm
6
9am-5:30pm
7
9am-9pm
8
9am-9pm
9
9am-9pm
10
10am-7pm
Source: trading hours on official Chadstone Shopping website
Note:
Not all shops and stores adhere to this special timetable. The timetable only applies to the Shopping Centre in general. Individual stores may have different trading hours.
---
Sun, 01 Nov 2020 12:00 am
By
Admin
Alterations to 2020 Chaddy pre-Christmas shopping
Thu, 15 Oct 2020 12:00 am
By
Admin
Due to the pandemic, Chadstone Shopping Centre will operate to an altered setting for its Christmas shopping season.
Strict limits on customer numbers will be enforced. Some shops will be required to use virtual queueing (via a smartphone app) to prevent overcrowding, especially in high traffic areas.
Other measures may include scrapping the 34-hour continuous trade period immediately before Christmas day.
COVID outbreak at Chadstone, drive-through test clinic to be setup
Thu, 01 Oct 2020 12:00 am
By
Admin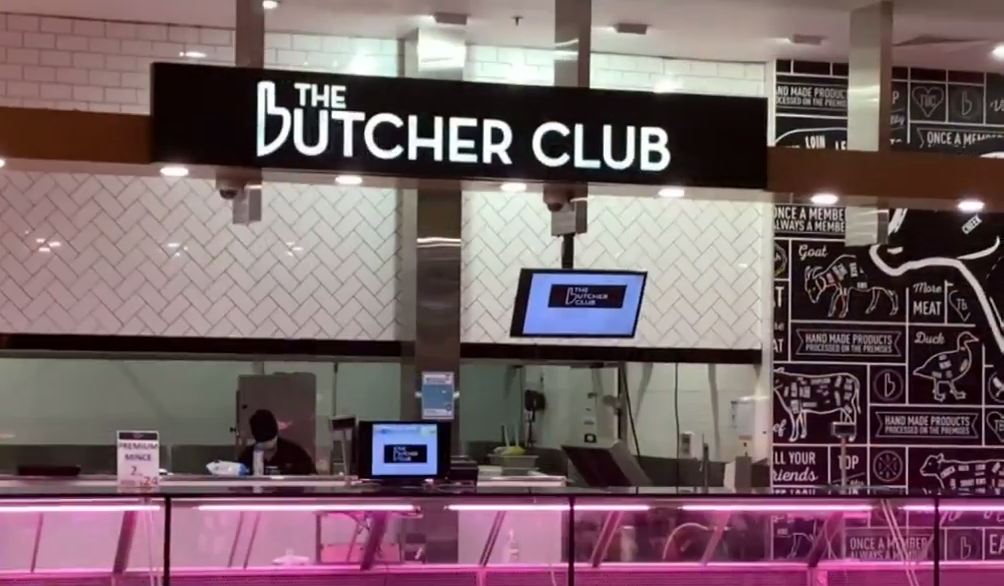 A COVID outbreak linked to the fresh food precinct has prompted a deep clean. The precinct has been deemed safe and has been re-opened for customers.
A pop-up drive through testing clinic will be re-established at the Shopping Centre to encourage more people to take a COVID test. This is in addition to the testing clinic already established at Golfers Drive near Holmesglen.
Chaddy to enforce face covering rules
Thu, 23 Jul 2020 12:00 am
By
Admin
Chadstone Shopping Centre will actively enforce the new Victorian rules on wearing a face mask or covering, which came into effect at 11:59pm on Wednesday 22 July.
Centre security staff will be questioning any shopper without a face covering. Should the shopper have a legitimate reason for not wearing a face covering, they must be able to produce evidence (such as as medical certificate). Otherwise, shoppers will be directed to a store to purchase a face mask. Refusal to comply will lead to the customer being directed to leave.
---
Welcome to the Chadstone Development Discussion Forums, the place for Chadstone residents to discuss and share photos, opinions and comments regarding the expansion of Chadstone Shopping Centre and the redevelopment of the Middle Road area connecting Warrigal Road to the Centre. Chadstone, "Chaddy", is a shopping centre located in Victoria, Australia.
Discuss anything related to the Chadstone roadworks, new carparks, noise, dust, traffic, etc. We also have the
largest collection of photographs
taken during the various stages of construction and new redevelopment of Chadstone Shopping Centre and surrounding roads.
---
This site is not affiliated with Chadstone Shopping Centre, Colonial First State Property Management or the Gandel Group (the Centre owner).
---
Latest Discussion Topics
---
There is no need to register for an account - you can post anonymously if you wish. No personal information is collected. However if you wish to maintain an online profile, edit your recent posts, and have no restrictions on posting in the forums, you can
register
for an account.
---
About the official Chadstone Shopping Centre Updates
All images of the Chadstone Development Update (Project News) newsletters have been reproduced here as a courtesy to our readers. They are not in any way intended to infringe on copyright. The reproduction of such articles as part of a imformative site consitutes to fair use. The articles here are nonetheless in the public domain, as they have been mass-distributed to many residents.
---
Featured images




---
Latest images