News Archive
ChadstoneShopping Website Crashes: Overwhelming number of visits
Wed, 26 Dec 2012 09:28 am
By
Admin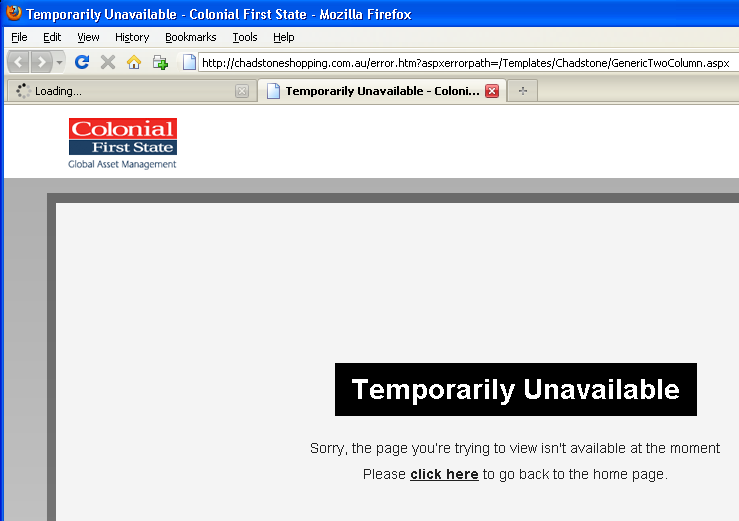 Early this Boxing Day 2012, the Chadstone Shopping Centre website crashed. Instead of the usual website, customers were greeted by a "Temporarily Unavailable" message after a long wait. It could not have come at a worse time, especially when customers are using the site to check for Boxing Day trading hours before making the trip. The sheer amount of web traffic has brought the website down to its knees.
On the physical front, vehicle traffic is also building rapidly. Traffic Jams are now spreading out from the Centre, with long queues on Warrigal Rd.
As a courtesy to shoppers, we have the
2012 Boxing Day Hours
available here.
---