News Archive
Demolition of houses complete, December 2006 Newsletter
Fri, 01 Dec 2006 12:00 am
By
Admin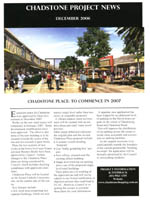 Demolition of houses on the south side of Middle Road have been completed. Interestingly, the area between Warrigal Road and Webster Street have only had one row of houses demolished, while the area between Webster and Capon Street have two rows demolished.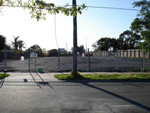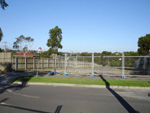 It is not known what Chadstone Shopping Centre will do with the irregularity, as the extra space between Webster and Capon is too small to be used for parking, but not useful for extra lanes for middle road as there are still houses opposite on the Warrigal/Webster area.
These photos show the view of the cleared land from Webster St. The top photo shows the western view, whilst the second photo shows the eastern view with Middle road to the right.
---